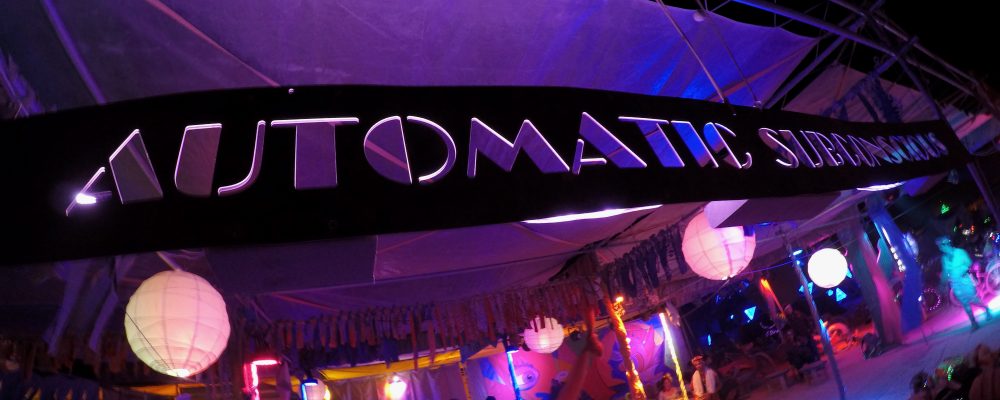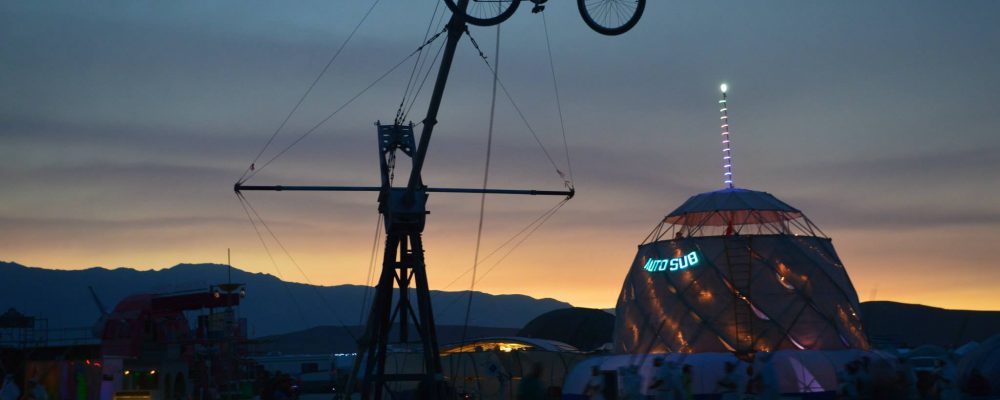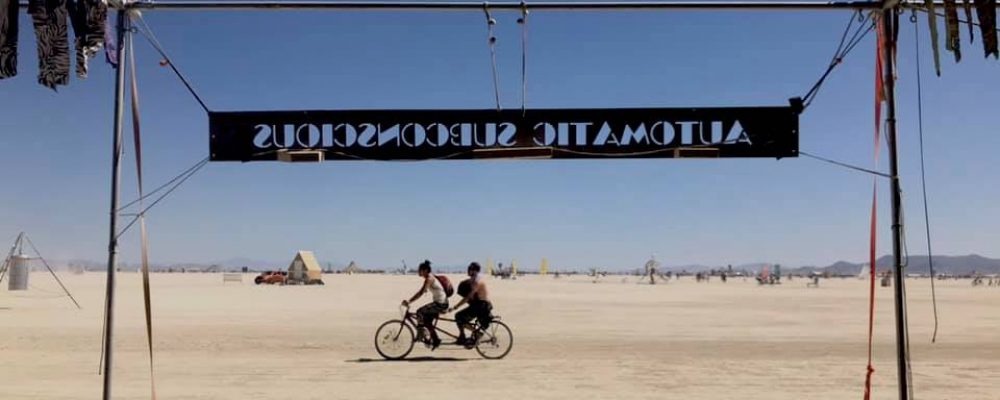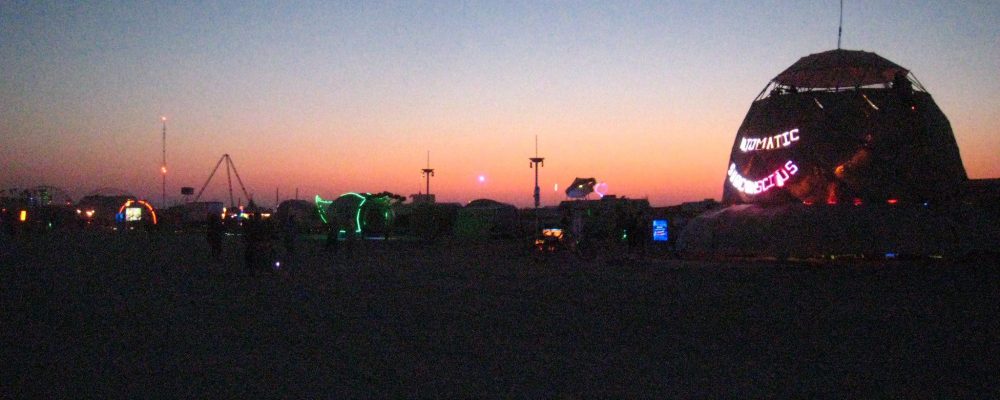 Located in the heart of Black Rock City, Automatic Subconscious stands 30 feet tall (in steel and bravado alike), visible from all corners of the majestic city in the sand.
AutoSub. Creates. Burners.
With the privilege of calling the Esplanade our home, AutoSub creates epic parties, indulges in the finer points of nerdism, and explores the extreme boundaries of creativity, "I dare you", and "Safety Third!"
Whether this is your first burn or your fifth, AubSub makes you a burner for life. We take care of each other. We entertain each other. We snap each other out of it. We spank each other down.
Boston's largest and oldest theme camp, AutoSub bring 21 years of on-Playa experience combined with the enthusiasm in a newborn baby's eyes and the wisdom of ancient overlords to bring, give and receive a connected and loving Burning Man adventure.
When AutoSub dreams it, especially if it requires a 30-foot high aerialist suspension of a can-shooting cannon, shit gets REAL.